Our inspiration comes from all around the planet. Exploring places, experiencing things. The diverse cultures, rich history and landscapes that feed our bodies and souls.
We're hungry for life.
That's why we create great-tasting food on the move to fit in with fast-paced daily lifestyles. Our chefs craft each product with people and the planet in mind.

We celebrate the punchy, bold flavours of the world and innovate with ethically sourced high-quality ingredients to provide a meaningful taste experience.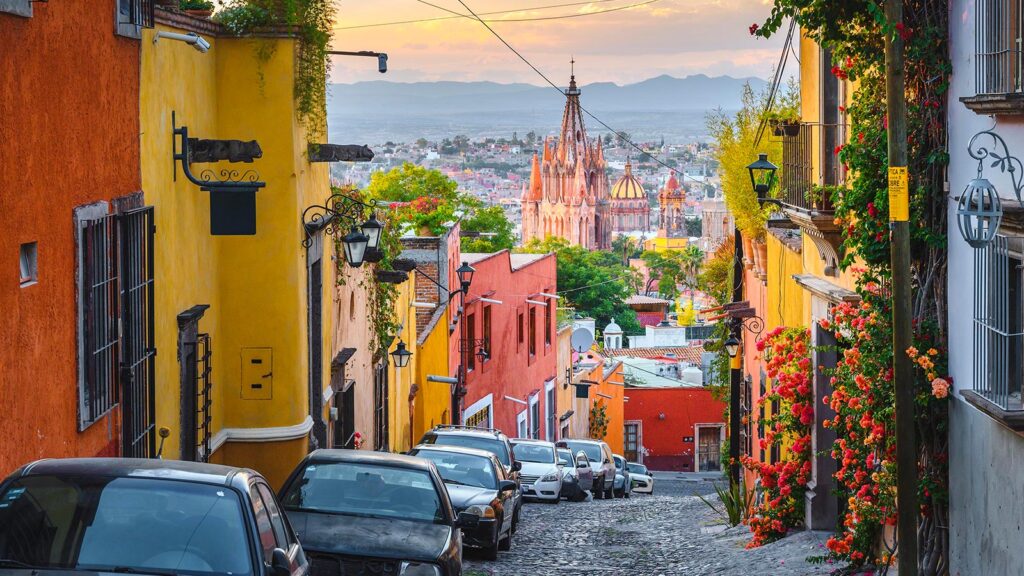 but if that wasn't enough, watch this!
celebrating mexican flavours
With fresh, zesty and punchy flavours, Mexican food is loved all over the world.
Smoky spices like chipotle, chili, cumin and paprika. Lots of fresh coriander. Freshly zested and squeezed lime. A huge variety of wholesome, flavour absorbing beans. Meltingly-cooked meats. Spicy, sexy salsas. And cooling avocado, sour cream and cheese.
The sheer variety of Mexican flavours is what excites us.
All cleverly combined by our team of expert chefs to produce food that is delicious, satisfying and nutritious.
Celebrating Italian flavours
One of the world's greatest cuisines, Italian food is a celebration of the finest quality ingredients, simply and lovingly prepared.
Crunchy, fresh ciabatta and soft, comforting focaccia. Great handfuls of basil, peppery rocket and aromatic oregano. An amazing variety of the finest olive oils and aged balsamic vinegars. The sweetest, freshest tomatoes. A whole world of cheeses from yielding soft mozzarella and burrata to nutty Parmesan.
Our chefs love recreating and enhancing the Italian classics that are known and loved throughout the world, producing food that makes people want to slow down and savour.
Celebrating American flavours
A whole continent of food, the flavours of America are among the most diverse in the world, reflecting all its influences – European, African, native American, Asian, Pacific.
Although everyone is familiar with American food, whether it's taking European classics like the hamburger to new levels or the literal melting pot of a chicken, shellfish and rice gumbo, the sheer variety of food from America is enormous – and ever-growing.
That's what our team of chefs most love about American cuisine – it's far less tradition-bound, encouraging them to take all these culinary influences and create a world of infinitely exciting food possibilities.
Celebrating Irish flavours
Wholesome and comforting as it always was, the food of Ireland has evolved to absorb the influences of other cultures on its much-travelled people.
Lush, green pastures produce some of the world's best dairy and meat. An explosion in artisan production of cheeses means Irish-made mozzarella and Brie rivals those of Italy and France. Wholesome, traditional soda and yeast breads. Rich, comforting stews. Naturally grown vegetables cooked to perfection.
Our expert chefs, while respectful of Irish culinary traditions, are always looking to incorporate new influences and flavours – because you can always improve on a classic.