celebrating world food & culture
Our custom-made Italian Influenced grilled soft panini are the perfect complement to this celebration of American Tex-Mex flavours.
Our rich and creamy Cajun mayonnaise is made to our own recipe and inspired by the deep south American cuisine. Sliced succulent chicken breast is topped with fajita and blackened Cajun seasoned char-grilled bell peppers and sweetcorn which is then smothered with rich cheddar cheese.
Best enjoyed warm, it's perfect whether you're eating in or on the go.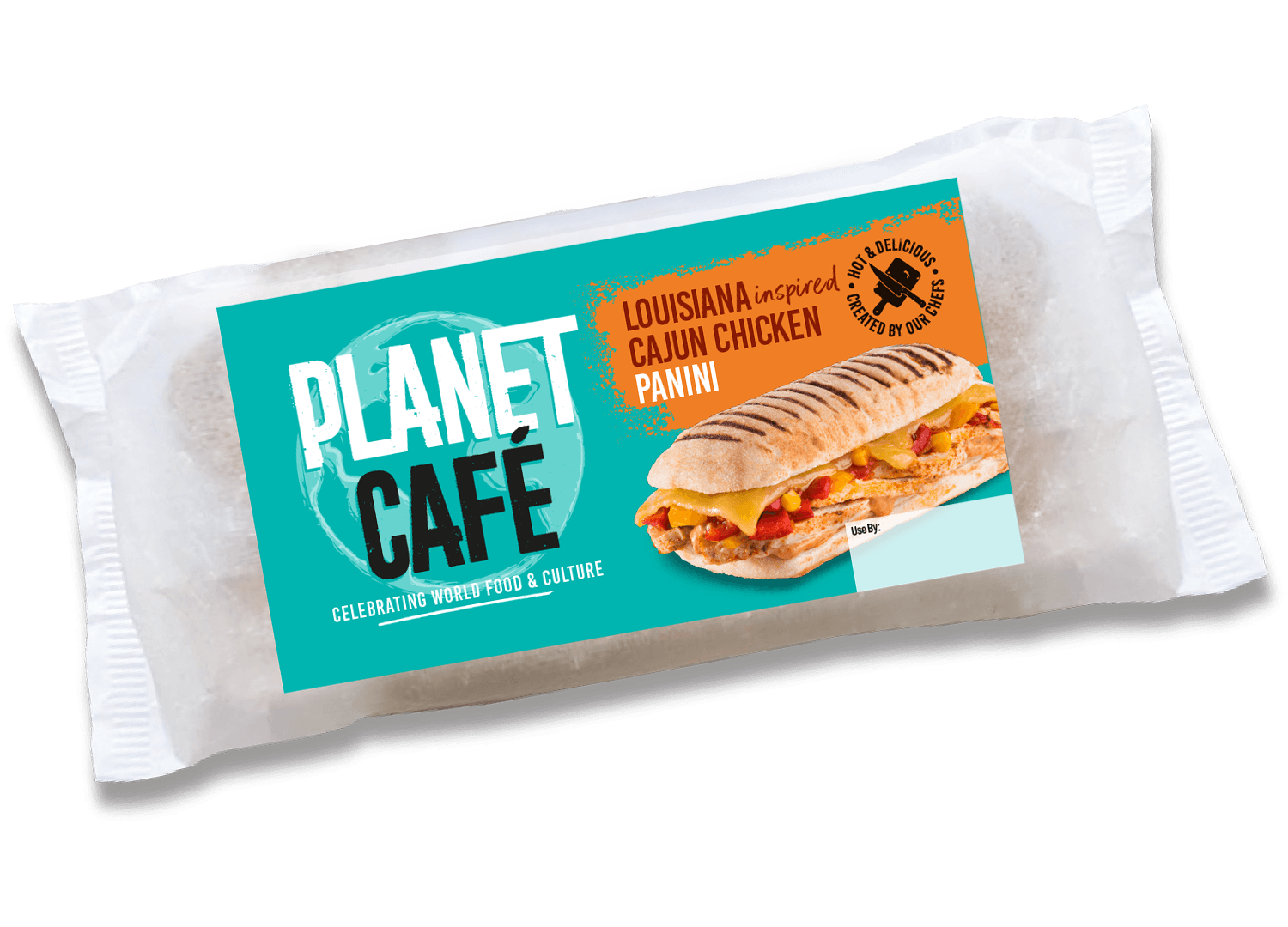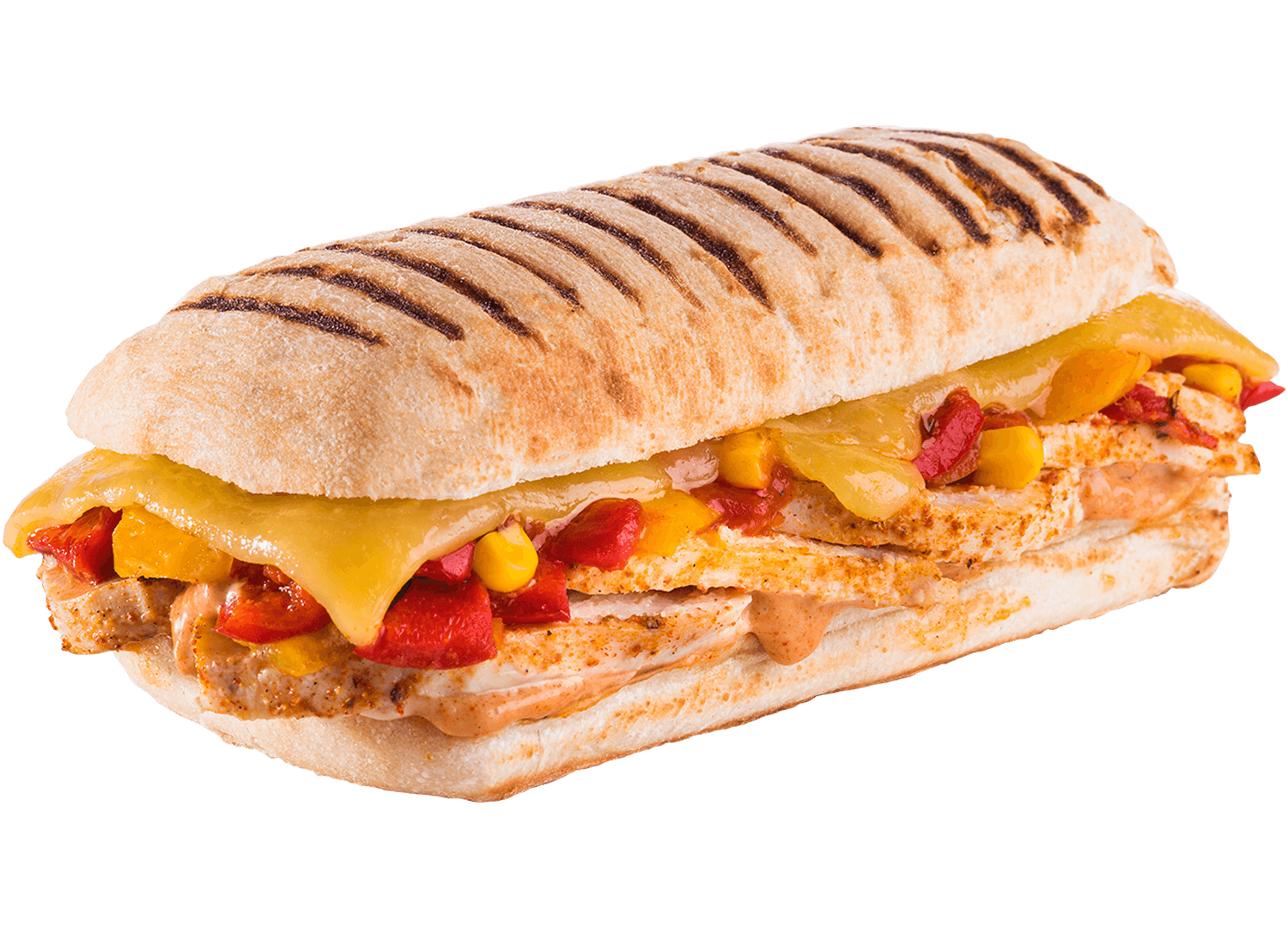 Planet Café is made for the ultimate convenience, naturally, we want to make every step as simple as possible!
Check out our heating guideline video to ensure that each product is served how it is intended.