celebrating world food & culture
Extra thick, Irish farmhouse-style bread with a generous topping of luxury grilled cheddar cheese, mozzarella and a rich béchamel sauce with an infusion of smoked paprika.
The bread is packed with succulent sliced chicken breast, bacon pieces and a black pepper-infused mayonnaise. Another classic flavour combination.
Served hot, sit-in or on the go, this classic combination of ingredients delivers every time.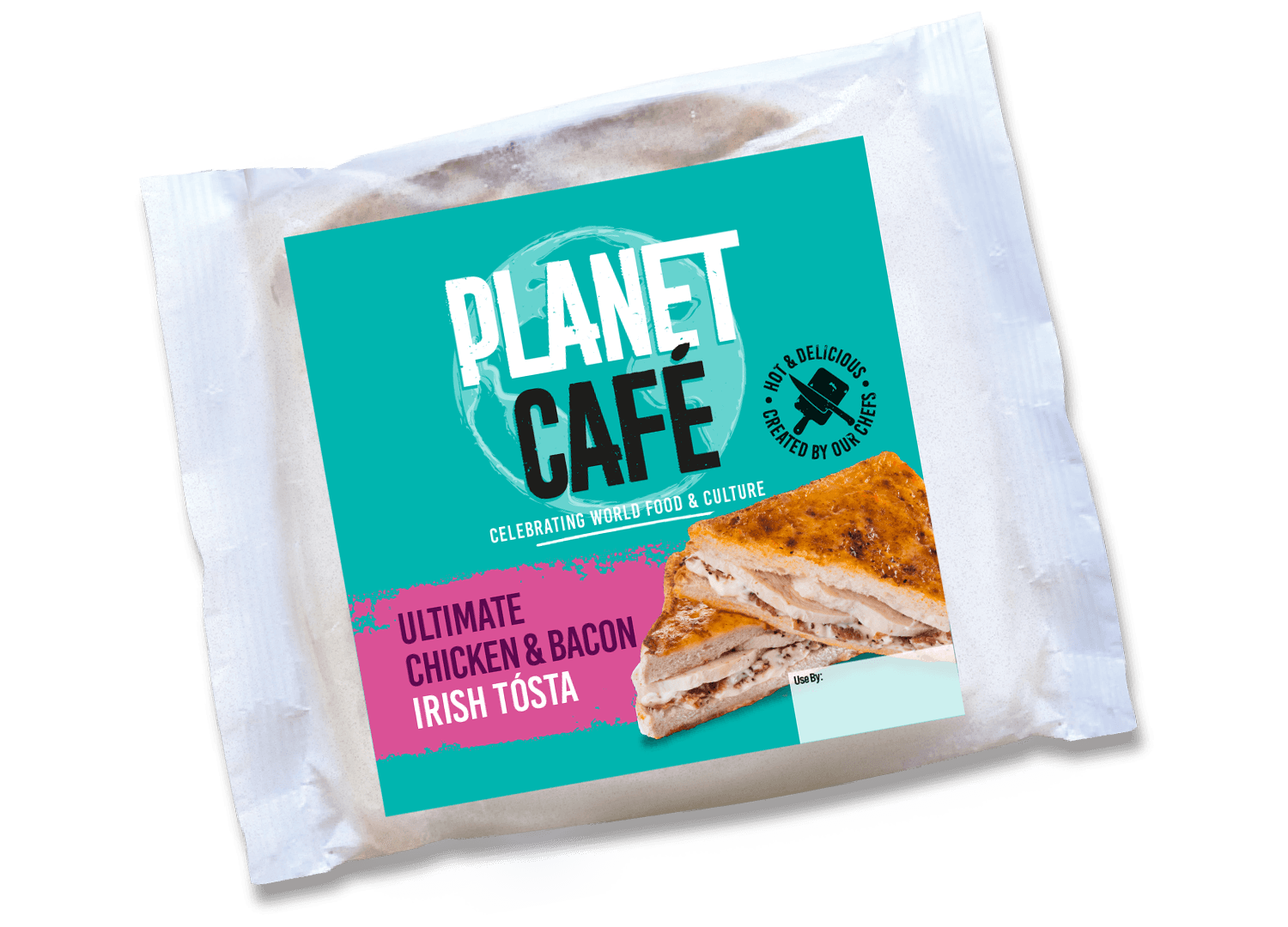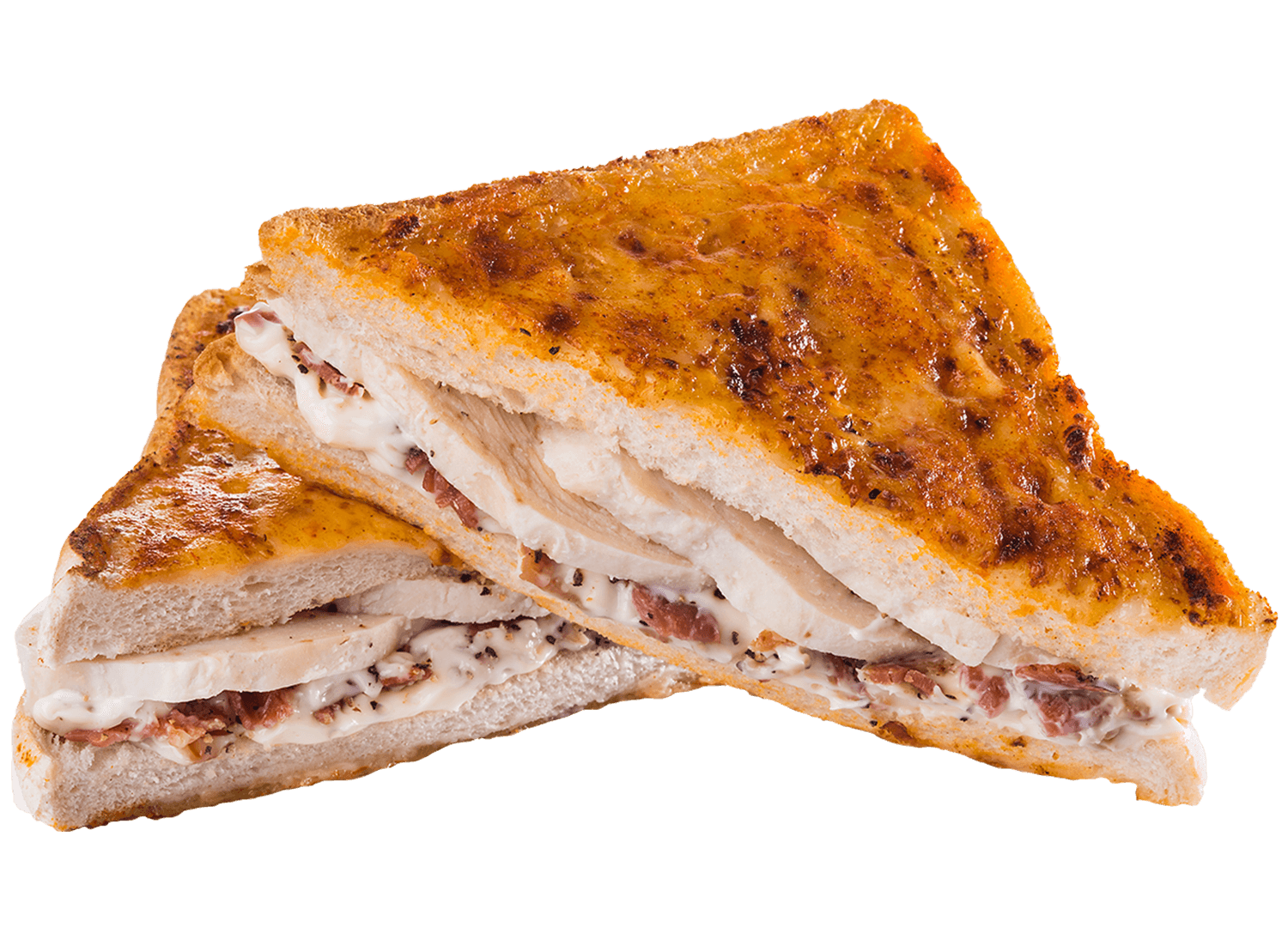 Planet Café is made for the ultimate convenience, naturally, we want to make every step as simple as possible!
Check out our heating guideline video to ensure that each product is served how it is intended.